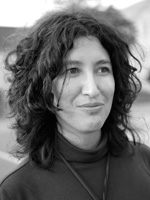 Gabeba Baderoon
Pennsylvania State University
English – biography

Gabeba Baderoon is the author of Regarding Muslims: from slavery to post-apartheid (Wits, 2014) and the poetry collections The Dream in the Next Body and A hundred silences. She is an Assistant Professor of Women's Studies and African Studies at Pennsylvania State University, and an Extraordinary Professor of English at Stellenbosch University. She is working on a new project on sexuality and religion titled "Public Privacies", and on the concept of minority in comparative perspective.
www.gabeba.com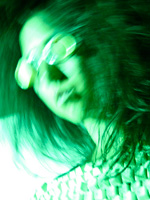 Katherine Behar
City University of New York
New media
Katherine Behar is a Brooklyn-based interdisciplinary new media and performance artist. Her artwork spans interactive installation, performance art, public art, photography, video art, and writing to explore contemporary digital culture. Mixing low and high technologies, her projects create hybrid forms that are by turns humorous and sensuous. She is Assistant Professor of New Media Arts at Baruch College. www.katherinebehar.com | www.disorientalism.net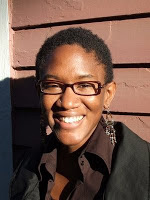 Nadia Ellis
University of California, Berkeley
English, urban spaces, diaspora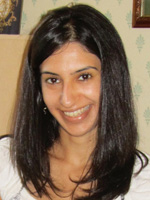 Nisha Kapoor
York University
British racial state, anthropology
My academic work is broadly concerned with the shifting formations of the British racial state, has covered racial segregation in Britain and most recently focuses on processes of removal and exclusion in the context of the War on Terror. This latest work, which is the subject of my current book project, centers on the use of extradition from Britain to the US for those suspected of terrorism and explores contemporary intersections between race, liberalism and colonialism through the lens of counter-terrorism strategies of expulsion.  The project seeks to engage with questions concerning racial liberalism and its attendant shifts with the expansion of the neoliberal project. Specifically it seeks to explore what the use of extradition -and relatedly citizenship deprivation- can reveal about the realignment of colonial governmentalities in order to reflect upon the state of exception, and its ever expanding reach.


 @NishaKapoor07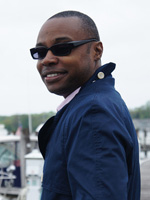 Xavier Livermon
University of Texas, Austin
African diaspora studies
Xavier Livermon's research exists at the intersection of popular culture, gender, and sexuality in post-apartheid South Africa and the African Diaspora. He is currently completing a manuscript tentatively entitled Its About Time: Kwaito and the Performance of Freedom that examines post-apartheid youth culture as a series of performances enacted to test the limits of post-apartheid possibility.  His second project, tentatively entitled Queer(y)ing Freedom: Construction Black Queer Belonging in South Africa has resulted in a number of published essays in GLQ; Gender, Place, and Culture; and Feminist Studies  and examines how black queer South Africans construct forms of cultural and national belonging in a climate where progressive constitutional rights do not always translate in quotidian practice. His research interests include African Cultural Studies, Black Popular Music, Black Performance, Black Queer Studies, HIV/AIDS and African Diaspora Studies.


 @XmanPhD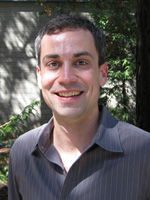 Marc Matera
University of California, Santa Cruz
History, British colonialism
Marc Matera is Assistant Professor of History at UC Santa Cruz. His research explores gender and race in imperial Britain and the British Empire, especially colonial Africa and the Caribbean. Matera will teach modern European and global history, with particular attention to the British Empire and the Atlantic World.
Matera's book The Women's War of 1929: Gender and Violence in Colonial Nigeria (Palgrave Macmillan 2011) was co-authored with Susan K. Kent and Misty Bastian.
The Women's War, an uprising of tens of thousands of women, rocked the British colonial state in southeastern Nigeria in late 1929. The book considers this event from the perspective of local women in the region, examines the history of British colonialism in Nigeria and British representations of African women, and looks closely at the colonial officials responsible for the violent suppression of this women's movement.
Matera is completing revisions on a second book, Black London: The Imperial Metropolis and Decolonization in the Twentieth Century, detailing the lives of people of African descent in London between 1919 and 1950. Between the two World Wars, colonized people from across the British empire were drawn to London, creating a dense network of political linkages, cultural expressions, and personal relationships that later helped to shape the postcolonial world. Matera's work recreates that era and examines the future that black intellectuals in London imagined at a moment of international ferment.
Matera has also published articles in the Journal of British Studies and Twentieth Century British History. He holds a B.A. from the University of North Carolina, Chapel Hill, where he first developed a love of history and feminist studies. Initially a journalism and creative writing major, he was inspired to study history by two professors—one a German studies and feminist scholar, the other a historian of modern Britain who first introduced him to black British history. At the University of Colorado, Boulder, where he earned his M.A., and at Rutgers University, where he received his Ph.D., he writes that he "was mentored by brilliant teacher-scholars who continue to inspire my teaching and inform my research interests." Before joining the UCSC faculty, he taught for four years at Northern Arizona University in Flagstaff.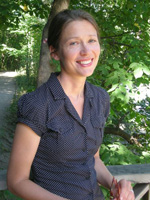 Minna Niemi
University of Turku
Anglophone African lit
Minna Niemi is a postdoctoral researcher in the Department of English at the University of Turku, Finland. She received her PhD in English from the University at Buffalo in 2011. Her doctoral thesis concentrated on representations of history in African diasporic writing, and she has published articles on African American and African literatures, as well as an interview with Somali author Nuruddin Farah in Callalloo in 2012.
Her current postdoctoral research project is funded by the Academy of Finland, and it concentrates on representations of individual ethics in the midst of totalitarian situations in postcolonial African fiction. In my reading of Ayi Kwei Armah's The Beautyful Ones Are Not Yet Born, I draw on a theoretical framework provided by Hannah Arendt's essays—published in her bookResponsibility and Judgment (2003)—which draw attention to an individual's ethically bound thought processes in the realm of moral corruption. In my analysis of other novels, including J.M. Coetzee's Waiting for the Barbarians, Nuruddin Farah's Maps, Sindiwe Magona's Mother to Mother, and Michiel Heyns's The Children's Day, the notion of individual ethics is placed in the context of more complex relationships between responsibility, ethics and guilt. Particularly trough the notion of complicity, which Mark Sanders has theorized in his book Complicities (2002), the project proceeds to examine how the line between ethically minded people and wrongdoers is challenged in each novel. Despite their many differences, these novels all focus on the questions of individual ethics and responsibility in the midst of totalitarian/dictatorial regimes.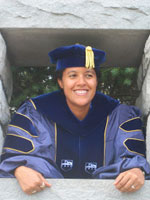 Camisha Russell
University of California, Irvine
race and reproduction
Camisha Russell received her PhD in Philosophy from Penn State University in 2013. She currently holds a University of California President's Postdoctoral Fellowship at UC Irvine (2013-2015). Her dissertation, The Assisted Reproduction of Race: Thinking Through Race as a Reproductive Technology, which she is currently revising for publication, explores the role of race and racial identity in the ideas and practices surrounding assisted reproductive technologies. Her primary research and teaching interests are in Critical Philosophy of Race, Feminist Philosophy, Bioethics, and issues around Science, Technology and Society.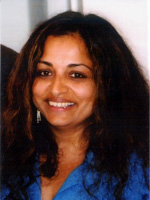 Asha Varadharajan
Queens University
English
Asha Varadharajan is Associate Professor of English at Queen's University in Canada with cross-appointments to the Department of Gender Studies and the Program in Cultural Studies. She is the author of Exotic Parodies: Subjectivity in Adorno, Said, and Spivak (1995) and, most recently, of essays in University of Toronto Quarterly, Kunapipi, College Literature, TOPIA,Modern Language Quarterly, and CSAAMME, among other chapters in books, both published and forthcoming.  Her contribution to the Dictionary of Literary Biography's entry on Eric Idle (2009) was, needless to say, the most pleasurable to write.
Her research has encompassed postcolonial studies in its multiple incarnations, studies in development, migration, and globalization, the conjunctions of religion and politics, the intersections among critical race studies, feminism, indigeneity and multiculturalism, and, more recently, violence, human rights, and cosmopolitanism.  This rather unwieldy trajectory is nevertheless a testament to the cartographic and intersectional quality of her thinking and writing, what she likes to call her propensity for fashioning connections and translations where others see disparities and incommensurability's.
She has always maintained affiliations with the public sphere, collaborating with Transit Migration in Frankfurt, Cosmopolitan Civil Societies Research Centre in Sydney, and the new Institute of Politics and Public Policy in Chennai, participating in interviews with journalists from the National Post who sought her views on the hijab and niqab, engaging with Suspect Culture in Glasgow which seeks to alter the relations between theatre and the politics of globalization, and developing contributions to The Hindu, a leading national newspaper in India, on contemporary culture.  She continues to define the postcolonial sensibility as the harbinger of "a genuine universalism" (Samir Amin) rather than the reproduction of stock differences while emulating Edward Said's example in conducting herself  as a public intellectual committed to "worldliness" and the creation of "non-coercive community."  This commitment, and the coincidence of Chinua Achebe's death, explain the emphasis in her 2013 essay in the University of Toronto Quarterly on Michael Ignatieff, Romeo Dallaire, and Stephen Lewis and the making(s) of a global conscience.  Achebe's profound recognition that the intimacy of kinship rather than the estrangement of difference was at the heart of the legacy of Empire made her curious about Canada's long history of humanitarian intervention and about the potential contained therein for civility, decency, and dignity in the face of intractable violence and impossible choices.
Her teaching has been  committed to tracking the adventures of race with both historical rigour and speculative flair in courses devoted to Race and the Legacy of the Enlightenment, Creole Dreams and Syncretic Visions in Caribbean and African cultures, "The Souls of Black Folk," and Shakespeare's "geography of difference" in the transactions, transgressions, and conversions of early modern cultures. The opportunity to participate in this workshop feels like the logical site in which the range and multiplicity of her exploration of the postcolonial dimensions of modernity might acquire both form and purpose at a particularly timely moment in postapartheid South Africa and return her to the place where her family's political imaginary found its inspiration and purpose.
Her  (Brahmin) grandfather's homespun version of the Bastille occurred in the guise of storming the Madurai Meenakshi Temple in the company of "untouchables" on July 8, 1939.  Despite her awareness of the significance of apartheid to Gandhi's repudiation of the caste system and of the structural similarities between the mechanisms of racial governance and subordination and the operations of caste (cognates prominent in contemporary Dalit resistance),  she has intuitively sought to distinguish between race and caste as concepts and categories, to think of each as something else and something other (to borrow Anna Deavere Smith's phrases) in order not to obscure the transmutations in definition and practice that may still be in the throes of historical emergence and to avoid conflating episteme and regime.
While this detail of family history informs her sensibility and presence at this workshop, her approach to the questions raised by the workshop will be influenced by the enigmatic question with which Ulrich Beck's "Living in the World Risk Society" (Economy and Society 2006) concludes: "How is it possible to decipher the internal link between risk and race, risk and image of the enemy, risk and exclusion?"  She hopes this question will inform her contribution to the workshop: to reverse the calculus by which risk becomes catastrophe that always follows the poor and to imagine the non-racial as risk, as the incalculable.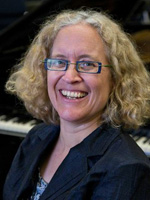 Tamara Levitz
University of California, Los Angeles
musicology
Tamara Levitz is a musicologist from Montréal, Canada who currently holds a position as Professor of Musicology at UCLA in Los Angeles, California. She has published widely on musical modernism in Germany, Cuba, Senegal, and France in the 1920s and 30s. Combining extensive archival research with acute critical interpretation, Tamara explores in her work the artistic intentions, complex motivations, sexual and gender identifications, and intricate social relations of musicians, composers, critics, ethnographers, performers, and audiences involved in historical events of musical performance. Much of her work has focused on renowned artists, including Ferruccio Busoni, John Cage, Igor Stravinsky, and André Gide. She recently completed the monograph Modernist Mysteries: Perséphone (Oxford, 2012), in which she presents a microhistorical analysis of the premiere by Ida Rubinstein of André Gide's and Igor Stravinsky's melodrama Perséphone on 30 April 1934. She is currently the scholar in residence for the Bard Festival on "Stravinsky and His World," and is editing a volume of the same name to be published by Princeton University Press to coincide with the festival in August 2013.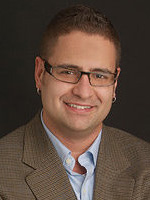 Dr. Angel David Nieves
Hamilton College
Africana, digital humanities
Associate Professor of Africana Studies and Director of the American Studies Program at Hamilton College, Clinton, N.Y.  He is also a founding member of the Cinema and Media Studies (CNMS) Program there.  He received his interdisciplinary Ph.D. in the History of Urban Development and Africana Studies from Cornell University.  Dr. Nieves' scholarly work and community-based activism engages critically with issues of race and the built environment in cities across the Global South.


@angeldnieves  | Websites http://www.angeldavidnieves.com and http://www.dhinitiatve.org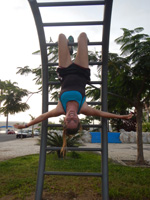 Jess Auerbach
Stanford University
Forced migration
Jess Auerbach is originally from Durban, but did her undergrad at the University of Cape Town where she began working with refugees from around the continent. This lead her to Mozambique where a stint with the United Nations High Commission for Refugees ignited an interest in the Portuguese former colonies. As a Rhodes Scholar at Oxford she pursued this topic through a study of refugee return in Angola, where she is currently doing ethnographic research. Her current work considers the ways in which circulation within the former Portuguese empire continues to inform Angola's post-war development, and in particular how race and social class are encountered and experienced and within this ambit.
http://stanford.academia.edu/JessAuerbach |  

 @jess.auerbach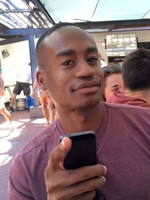 Elliot James
University of Minnesota
African history, queer studies
Elliot James is a PhD candidate at the University of Minnesota and studies the history of technology in Africa from a "queer of color" perspective as a way to explore the extent to which technologies designed to transform race and class relations have inaugurated the structural conditions for gender-based and sexual violence. He is currently writing a thesis that retells the history of South Africa's minibus taxi in order to que(e)ry the nature and consequences of transport reform—something that has historically been utilized as a way to (re)order social relations in cities all over the world. Elliot has more recently begun to take stock of the ways his experience as black and queer in the African diaspora has framed a longstanding interest in themes of race, gender, sexuality, and technologies of movement and mobility as a way to imagine potential coalitions between queer of color collectives in the US and LGBTI artists and activists in Africa. As the struggle for sexual dignity rages on in the global north and south, Elliot aims to facilitate deeper collaborations between black queer artists, activists, teachers, and intellectuals across the diaspora as a way to undercut the racisms that underlie the University as well as the dominant humanitarian engagements with Africa.


 @elliot_mpls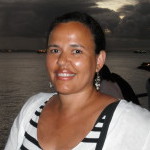 Josslyn Luckett
University of Pennsylvania
A former story editor and staff writer for The Steve Harvey Show, Josslyn wrote the original teleplay for the MTV movie, Love Song, starring Monica Arnold and Christian Kane and directed by Julie Dash. Her plays, "Rupture/Runnin' Thru Risk/Runnin' To Bliss" and "Chronicles of a Comic Mulatta: an oreo/choreopoem" were performed at the Walnut Street Theater, The Public Theater, and Aaron Davis Hall. Her solo piece, "Loving/Imitation" was developed in Roger Guenveur Smith's 2005 Mark Taper Forum workshop and performed at REDCAT in 2007. Her most recent play, "Like Her Shanti Doesn't Stink: Black Women Eye to Iyengar" was commissioned by Company of Angels as part of their 2009 Black Women: State of the Union. In 2008/2009 she also curated a six concert series at Culver City's Jazz Bakery called, "Come Sunday: Jazz on the Sacred Side" featuring such artists as Dwight Trible, Lesa Terry, Justo Almario and Roberto Miranda. The inspiration of these shows sent Josslyn back to school, first divinity school at Harvard (MDiv, '12) and now she is studying the transformative dimensions of jazz and cinema from Los Angeles to Johannesburg in the Africana Studies PhD program at the University of Pennsylvania.
jazzhallelujah.wordpress.com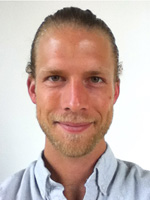 S. Eric Reinhart
Harvard University
Medical anthropology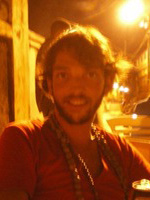 Alfredo Rivera
Duke University
Art history
Fredo Rivera focuses on Caribbean art and visual culture, modern Latin America, and contemporary architecture and urbanism in globalized contexts. He is conducting dissertation research on art, architecture and urban visual culture in 1960s Havana, Cuba. He served one year as a Research Affiliate at the School of Architecture at the University of Miami, where he conducted extensive research at the Cuban Heritage Collection. Fredo is currently an Andrew W. Mellon Predoctoral Fellow at the Center for Advanced Studies of the Visual Arts (CASVA) of the National Gallery of Art in Washington, DC.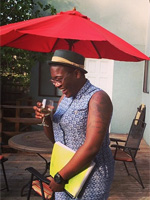 Ayana Smythe
University of California, Santa Cruz
Diasporic East African literatures – Italian
SA Smythe is a postgraduate student in History of Consciousness with designated emphases in Feminist Studies and Literature.In order to discuss the politics of legal and literary citizenship in the 21st century, SA engages histories of racialisation as epistemologies of blackness during Italy's imperial forays into the Horn of Africa (particularly Somalia and Ethiopia). The dissertation project considers Italian social formation as a process with an embedded African intercourse, focussing on the so-called literature of migration's discursive relationship to Italian canonicty. Both shaped by diaspora and extending beyond ostensible borders, the Black subjectivities foregrounded in these literatures manifest resistance to the conceptualisation of the spectres derived, maintained, and disavowed within the production of "Italianity" in the Southern European postcolonial imaginary.
SA Smythe is currently President of the Queer Studies Caucus of the American Association of Italian Studies (AAIS), Reviews Editor for Critical Contemporary Culture Journal at the London School of Economics, Publishing Editor of THEM Trans*Literary Magazine and a contributing curator/writer at okayafrica. SA previously read Semiotics at UNIBO, Russian Philosophy and Italian at CUNY, and was a Research Fellow of Italian and Gender & Women's Studies at Berkeley.
Reviews Editor: Critical Contemporary Culture Journal and Publishing Editor: THEM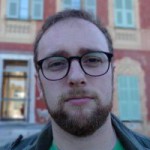 Joshua Williams
University of California, Berkeley
Performance studies, critical theory
I am a writer, director, translator and PhD student in Performance Studies at U.C. Berkeley. My dissertation research concerns questions of race, animality and political violence in East Africa during the late colonial and early postcolonial periods. More broadly, my interests include African and postcolonial theatre and film, theatre and/as history, theatre for social justice, human-animal studies, the history of science, biopolitics and translation. In addition to my PhD, I am working towards a Designated Emphasis in Critical Theory.
jdmwilliams.com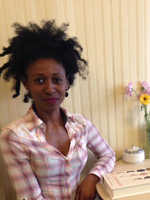 Ainehi Edoro
Duke University
English – African literature
Ainehi Edoro is a doctoral student of English at Duke University where she studies African novels. She is also founder and editor of the African literary blog called Brittle Paper.


 @brittlepaper |

 brittlepaper | http://brittlepaper.com/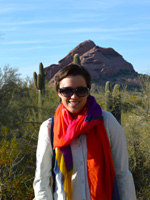 Melissa Wrapp
University of California, Irvine
Anthropology
Melissa Wrapp is a first-year graduate student in the Department of Anthropology at the University of California, Irvine. In previous ethnographic research, Melissa conducted fieldwork in Langa, Cape Town, and investigated the ways in which shackdwellers impacted by the N2 Gateway project contested their perceptions of civic exclusion through a combination of formal legal interventions and direct action tactics.  This summer she is returning to Cape Town to explore ways of addressing the broader question: How does South African legal discourse, as an ever-emergent product of negotiation between the state apparatus, grassroots social movements, and legal scholars, at once facilitate and challenge the marginality of shackdwellers in Cape Town?"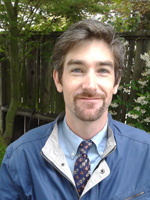 Simon Abramowitsch
University of California, Davis
English
Simon Abramowitsch  I work on literature and race/ethnicity. My research interests include multi-ethnic American literature and African American literature, literary ethnic nationalisms and the Black Power/Black Arts Movement–as well as the relationships between these various categories and movements. I am also interested in the regional: the literature, arts, culture, and politics of the San Francisco Bay Area and California. My dissertation documents the literary and political history of multi-ethnic literature in the San Francisco Bay Area from the mid-1960s to mid-1990s. I track this local literary history from 1960s ethnic nationalist and student movements, through the rise of multi-ethnic independent publishing in the 1970s and 80s, to the development of ethnic literary criticism and theory at UC Berkeley in the 1980s and 90s. I engage this history in order to examine "multi-ethnic American literature" as a concept and category, to consider its development, its problems and promises.


 btownthinker |

 @ambitionsaz | http://btownthinking.wordpress.com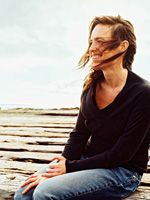 Katherine Chandler
University of California, Berkeley
Rhetoric
Katherine Chandler, Ph.D. Department of Rhetoric, University of California, Berkeley, Designated Emphasis from the Berkeley Center for New Media.  My dissertation, "Drone Flight and Failure: the United States' Secret Trials, Experiments and Operations in Unmanning, 1936-1973," uses science and technology studies, new media and political theory to investigate the so-called unmanning of combat aircraft by the United States. Social, technical, and political failures all figure prominently in drone development, bringing to the fore how human and technologies are intertwined, disjoined and disavowed by a military system at once political and technical. I examine these relations to ask how UCAVs trouble questions of who or what is human and who or what is an enemy?katherinechandler.net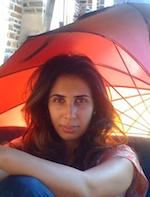 Azeen Khan
Duke University
English, women's studies
I'm a PhD Candidate in the English department at Duke University, where I am finishing my dissertation titled, "The Subaltern Clinic." My primary fields of research are postcolonial studies, psychoanalysis, deconstruction, and critical and feminist theory. I have a graduate certificate in Feminist Studies from the Program in Women's Studies at Duke University and am currently a Training Analyst at the National Psychological Association for Psychoanalysis (NPAP) in New York. I'm also affiliated with the New York Freud Lacan Analytic Group (NYFLAG).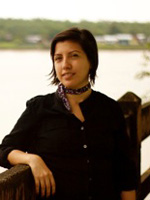 Tania Lizarazo
University of California, Davis
Spanish and Portuguese
Tania Lizarazo is a PhD Candidate in Latin American Literature and Cultures with Designated Emphases in Feminist Theory & Research and Performance Studies & Practice at the University of California, Davis. Her dissertation is titled "What Does It Mean To Survive Violence in Colombia?: Local Agencies and Transnational Alliances". This project explores what makes life possible during/after violence, as well as the ethics and politics of research, through a collaborative digital storytelling process with Afro-Chocoan activist women. 

 dearlyzard | 

 @deardelirious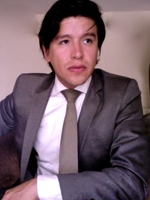 Jorge Antonio Campos-Tellez
Chicago University
Anthropology
Before joining the Department of Anthropology at the University of Chicago, J. Antonio Campos had a previous life. He was a bureaucrat. After obtaining a degree in Public Administration and Political Science at El Colegio de Mexico in Mexico City and studying sociology of the state in Sciences Po, Paris, he worked for the Ministry of Public Safety in the Mexican Federal Government. Then, for the Embassy of Mexico in Kenya. And finally, for the United Nations Human Settlements Program. But the question of how political, symbolic, and fiscal authority were centralized (or contested) in a given polity was always on his mind. As he was in charge of reporting back to the Mexican Chancellory on the Somali turmoil, he asked this question to the journalistic reports and ethnographic materials coming back from Hargeisa, Garoowe, and Mogadishu. His current research project intends to examine the formation of fiscal authority in Somaliland. Specifically, the project looks at the emotional states elicited by the phantasmagoria of the "failed state" and their role in that process. J. Antonio has contributed to the flagship publication State of the World's Cities and has recently published "Melancholic Place-Making: Notes on the Affective Practice of New York City" in The Johannesburg Salon. He splits his time between Chicago, Ciudad Juarez, Mexico City, and Marseille, where he has friends and family.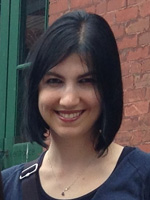 Darja Djordjevic
Harvard University
Medical Anthropology
MD-PhD Candidate, Harvard University. My doctoral project looks at Rwanda's cancer programs–I'm pursuing a multi-scalar study that is historically and ethnographically grounded. I grew up in Chicago, raised by Yugonostalgic/very European parents, and have spent a lot of time on that continent over the years. I lived in Paris for a year as an anthropologist-activist, where I earned my Master's.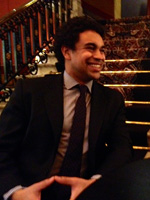 Alexandre (Sasha) White
Boston University
History
I am a Martin Luther King Jr. Fellow and Graduate Student at Boston University. I hold a B.A. in Black Studies from Amherst College (Class of 2010), and an MSc. from the London School of Economics and Political Science in Sociology (Graduated 2012). My current research sits at the intersections of race and postcolonial theory and medical sociology.  My goal  is to critically interrogate the mechanisms through which racialised knowledge and logics are operationalized and reproduced within the field of medicine and global discourses surrounding HIV/AIDS treatment and prevention.


 @RhizomeNomad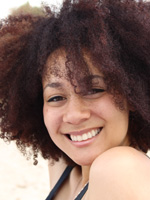 Tana Forrest
University of Cape Town
Anthropology
I am currently completing my Masters in Social Anthropology at the University of Cape Town. My Masters has been funded by the National Research Foundation (NRF). My Thesis is about the ways in which mixed-race children and their families navigate linear understandings of race in Post-Apartheid South Africa, where the racial categories of Apartheid continue to proliferate at both institutional and social levels on a daily basis. I have used the term mixed-race to describe children such as myself who have parents of different races. During the course of my fieldwork I engaged with six families in Mahikeng and Cape Town. My research yielded questions about the political and social implications of the term mixed-race in South Africa, as well as the various kinship formations which emerged during the research between myself and my participants.  

 Tinxforr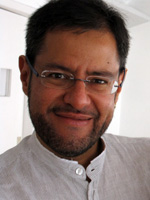 Federico Navarrete
Mexico University
History
Federico Navarrete is a Researcher at the Instituto de Investigaciones Históricas of the Universidad Nacional Autónoma de México. He studied History and Anthropology.
For more than two decades he has studied the histories of the Amerindian peoples of Mexico and the Americas, and their complex relations with their colonisers and with the independent Nation-States of the continent, paying particular attention to the ways in which the Amerindian peoples reinvented their cultures and redefined their ethnic identities. He has also dealt with the histories of African American groups and with race relations in the Americas from a long term comparative perspective.
Besides, he has written many books for young readers, including novels about the conquest of Mexico and the interaction between Amerindians, Africans and Europeans through their supernatural beings and beliefs. The title of his latest novel is Nahuales contra vampiros. | 

 @Fedenavarrete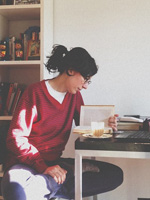 Laura Efron
University of Buenos Aires
History
I was born in Buenos Aires, Argentina, in 1984. I'm an assistant professor in African History at the History Department in the University of Buenos Aires (UBA). I'm doing my M.A dissertation on South African history. I'm especially interested in colored identity, political organizations, educational values and non-racialism in the 20th century.
I've participated in the organization of several African film festivals in Buenos Aires, called "África x África", at my University. These festivals aim to promote acknowledge of African history from an African perspective and to discuss the Eurocentric narrative, still dominant in Argentinian and Latin American societies, on African realities.
I'm a high school teacher and also coordinate the social sciences area at school. I also play the guitar (I still have to take lessons!) and sing since I was twelve years old.
Nowadays I'm interested in promoting the dialogue and the creation of new paradigms from the South. That's why I'm really happy to be able to participate in this seminar, hoping that new relationships between the Global South will improve from now on.
Monica Fagioli
The New School
Anthropology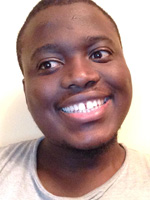 Gcobani Qambela
Rhodes University
Anthropology
I'm from Bangindlala, a small village in Lady Frere, rural Eastern Cape. I'm a graduate student in Anthropology at Rhodes University. I'm currently working mainly on cultural masculinities, HIV/AIDS and sexual and reproductive health.


 @GcobaniQambela |  GcobaniQambela | Contributing author at Bokamoso Leadership Forum http://t.co/01nocFpvcC and Thought Leader—A Mail and Guardian Blog http://www.thoughtleader.co.za/gcobaniqambela
Kirk Sides
University of California, Los Angeles
Comparative Literature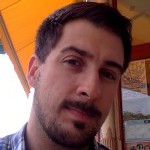 Casey Golomsky
Wits University
Anthropology – religion and med
Casey Golomski is a Postdoctoral Fellow in Anthropology and the Institute for Well-being and Development at the University of the Witwatersrand. I received my PhD in Anthropology from Brandeis University in 2013 and undertook additional training in Nguni languages (isiZulu, siSwati) at Boston University's African Studies Center and existentialism, phenomenology, and African religions at Harvard Divinity School. I am appointed as Lecturer at the University of Massachusetts Boston.
My previous dissertation research and writing on "funeral culture" in Swaziland has focused on social reproduction, ritual and religious healing, and mortuary service markets in the midst of HIV/AIDS, tracing the responses to a crisis of generational inversions where youth by and large predeceased their elders. From this material, I have pieces in review and forthcoming in the African Journal of AIDS Research, Material Religion, Journal of Contemporary Religion, and American Ethnologist.
While at Wits, I will initiate a research unit with Hylton J. White entitled "Life Course, Obligation and Dependency [LOAD]: Ethnographic Perspectives on Intergenerational Justice in Southern Africa." This unit, involving eventual post-graduate studentships for research in Agincourt and Soweto, traces changing notions of the life course vis-a-vis economies and health in South Africa historically. My own research for this unit has been recently funded by the Wenner Gren Foundation and will entail work in Mpumalanga on consumer cultures with multi-generational households surrounding the National Health Insurance program, concomitant private health insurance markets, and state social assistance.


 @ChuckGski | 

 chuckgski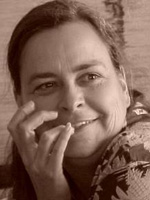 Helen Douglas
Independent Researcher
Philosophical Counselling
Nicky Falkof
Wits University
Media studies
Sarah Godsell
Wits University
History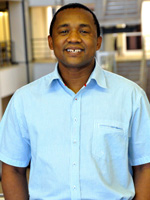 Ngaka Mosiane
Wits University
Architecture and planning
My current research examines the transformative potential of cities from the vantage point of livelihoods – the extent to which the city can be a resource for ordinary poor people to rebuild their lives and reshape the city itself. It draws from a burgeoning body of work in city studies (southern urbanism) to not only connect livelihood research to city studies, but also place cities of the south in the mainstream urban theory.


 @ngakamosiane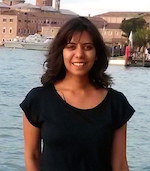 Huda Tayob
University College London
architecture query re category
I am a PhD candidate at UCL in the Bartlett School of Architecture. My research project is titled 'Hidden histories and Invisible Spaces', and looks into trading places and markets of new African migrants in the city of Cape Town.


 hudatayob
Nicholas Welch
Wits University
Linguistics, drama, stand up comedy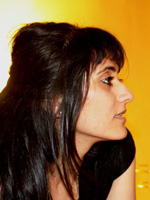 Sepideh Azari
University of Cape Town
Sociology
PhD Student, University of Cape Town, Department of Sociology.
I was born in Iran and grew up in Norway and completed my undergraduate degree in Namibia. I moved to Cape Town to pursue my postgraduate studies and as is to be expected, fell in love with the city. My previous postgraduate work was focused on experiences of African foreign nationals in South Africa. Migration, location, space, everyday prejudice, everyday discrimination and xenophobia are feelings, ideas and fears I can relate to.
For my PhD my focus has shifted. The tentative title of my PhD study is: "The Natural and Social Science construction of the 'Native' in South African scholarship, 1920-1990".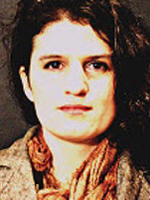 Emma Daitz
University of Cape Town
Sociology
I am a doctoral student at UCT, writing on the Black Consciousness Movement with a biographical focus on Vuyelwa Mashalaba, who worked closely with Biko but about whom little is written. I have the good fortune to be doing this under the guidance of Xolela Mangcu.
My intellectual interests are animated by a concern for justice and fairness and I am particularly inspired at the moment by thinkers like Richard Pithouse, David Scott, Patrick Chabal, and Rick Turner, among others.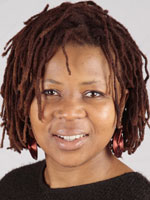 Polo Moji
University of Pretoria
Gender Studies, Feminist Literary Theory, Comparative African Literature
A former Marketing Services Executive at the South African Broadcasting Corporation, Polo Belina Moji completed a PhD in Comparative Literature at the Université de Sorbonne Nouvelle (France) in 2011. She is currently a postdoctoral fellow at the University of Pretoria, where she co-convenes of Gender Research @UP. Her research interests are Feminist Literary Theory and Comparative ( Francophone / Anglophone) African Literature.
Danai Mupotsa
University of the Witwatersrand
Danai Mupotsa is a PhD candidate in the Department of African Literature and a Fellow of the NRF Research Chair in Local Histories, Present Realities at the University of the Witwatersrand. Her project, "White Weddings" reflects her interest in reading the personal/political. Reading wedding rituals as intimate public performances of sex, she argues that they do not only work to subjectivate and regulate heteronorms, they are central to the processes of that mark thenlogics of difference into oedipalozed processes of myth-making. Danai completed a BA at Luther College in 2004. She had a major in Africana Studies, an individualized interdisciplinary major focused on race, gender and the logics of development and a minor in Women's Studies. Danai then studied at the African Gender Institute at the University of Cape Town, where she was awarded a B.Soc Sci in Gender and Transformation in 2005 and an M. Soc Sci in Gender Studies in 2007. During this time, Danai spent six months as a graduate exchange student in the Department of Women's Studies at Utrecht University in the Intensive International Postgraduate Program in 2006. In 2014, Danai was a visiting researcher at Helsinki University. Danai's work retains an interest in reading everyday intimacies. Her undisciplined intellectual training has at its messy foundations a commitment to feminist, queer and antiracist political and pedagogical praxis. Danai undutifully attends to theories of affect, psychoanalysis, materialisms, space/temporalities and difference.